Hey everyone,
I've wanted to write this post for well over six months now as I've had several people reach out and ask about my own success story with the great Duke Bune. Part of me wanted to keep that part of my life away from the Internet, but the more significant part of me wanted to share the fantastic experience Bune has brought to my life so far. A few people have also asked for my help setting up a personal Blog to write about Bune and their own experiences too and to help share Bune's good name.
So this will be a long post, sharing my own experience and a little section at the end to help those who would like to set up their own Bune/Occult style blog. Either to help spread Bune's good name (I'll explain why this is important later) or to simply blog about their own experiences with Magick. So go grab a coffee, sit back and enjoy the read…
My Story…
As I hit my 40's, I really struggled with how life seemed to pass me by. Watching my friends and family have children, get great careers and really seem to be enjoying life whilst I, hitting my 40's seem to have been stuck in the same life since my early 20's. I had a reasonable job and a nice apartment but I never really progressed to the next level.
I'd dabbled with the occult since my early teens but never really took it very seriously. I'd had the odd 'weird' experience from time to time but put it down to an active imagination or temperamental teenage hormones. I remember one particular evening sitting around a Ouija board with a group of school friends being freaked out by a loud crash coming from the kitchen moments after asking for some kind of 'sign'. Of course, it could have been our particularly fat blind cat who had a history of walking into things but who knows? Maybe it WAS a sign from the other-side.
I first came across Bune about a year ago during a very dark period in my life both professionally and financially. I was unfortunately made redundant without warning leaving me without the financial security of having any form of savings.  I guess it was a blessing in disguise because this was the start of something I can only describe as miraculous.
Since my late 20's I'd always dreamed of running my own business. I even tried several times over the years but I'd always hit a certain income threshold that was unsustainable. I'd end up back in a dead-end job dreaming about 'what-if'.
When I found Bune, I'd hit the point where I really had nothing to lose. I guess you could even call it desperation. I'd read many guides on summoning Bune and other Demons but many of the rituals seemed long-winded and too complex. I suspect a bit of laziness and doubt caused me to make-up a ritual that was a little bit easier. This way, if it didn't work, I wouldn't have invested too much time. Even though time is all I had back then.
I performed the ritual that I wrote about here. I stated to Bune that I wanted to reach a certain level of income each month and in return I would spread his name far and wide via this website I would later go on to create. I sensed a strong presence and an energy rush through my body and I knew then that something had happened.
About a week later I got my first client. The amount agreed for the project was just over the amount I asked Bune for during the ceremony. To say I was blown away was an understatement. I immediately knew I had to honor my side of our agreement so I excitedly put together a first draft of bunesuccess.com.  Within a few weeks I had others submit their success stories which were amazing to read. But here is the weird thing. The more time I put into the site (approving posts, making improvements) the more my income seemed to grow. It's almost as though the more I help spread Bune's name on this website, the more I get rewarded in my own business. And due to the financial success I've received from my own business I decided to make another pact with Bune. The pact was that any donation received via BuneSuccess.com would go to charity. I'm pleased to say that over $500 has been raised so far.
Spread Bune's Name for Success & Fortune
So this leads me to the next section of this article. How can you help spread Bune's good name in return for financial success? Well, you can post your success story here on BuneSuccess.com and maybe even start your own blog detailing your own experiences with the great Duke Bune. You may find you have the same financial snowball effect that I did. Just having other people see your success story, blog post or dedicated website seems to bring more success to your own life. It's really bizzare and difficult to explain. Even just having a single page website of your own and having other people see it will be enough to help spread the word about Bune. And Bune certainly does appear to like his name being mentioned!
So how can you setup your own blog about Bune?
It's really really simple. First decide why you want to setup a blog about Bune. Have you made a pact with him to spread his name far and wide? Do you want to post about your own experiences in a diary style format? Maybe a site like this where others can submit their stories? Once you have an idea about the kind of site you would like, it's time to choose a Domain Name. This will be the name of your website/blog. Here's a few inspirations: –
SarahsBuneDiary.com
MySuccessWithBune.com
ThankYouToBune.com
DavesOccultBlog.com
Once you have decided on the name of your Blog, it's time to check if the domain name is available and setup your hosting. I use Bluehost to both register the domain name which is free for the first year and the hosting which is around $5 or so a month. Nothing that will break the bank. Bluehost also have dedicated WordPress hosting which is perfect if you are setting up a Blog. WordPress will be the platform you use build and run your blog. It's really easy from there so I've broken down the tutorial into steps. You could have your own Bune/Occult blog up and running within half an hour.
Step 1 – Choose your hosting and select a name for your new blog
First thing to do is to click HERE which will open up Bluehost in a new window. You will then need to select your hosting plan (the new home where your Blog will live). I suggest the dedicated WordPresss Hosting as this will make life a little easier for you. Click on the big green 'Choose plan' button within the Bluehost window. You will then see 3 Hosting Plans. 'Basic' should be fine for your new blog. Click the green 'Select' button at the bottom of the 'Basic' plan and then it's time to get searching for that great name!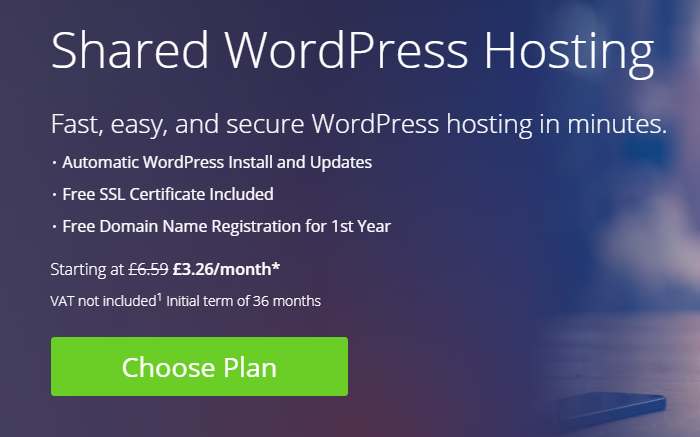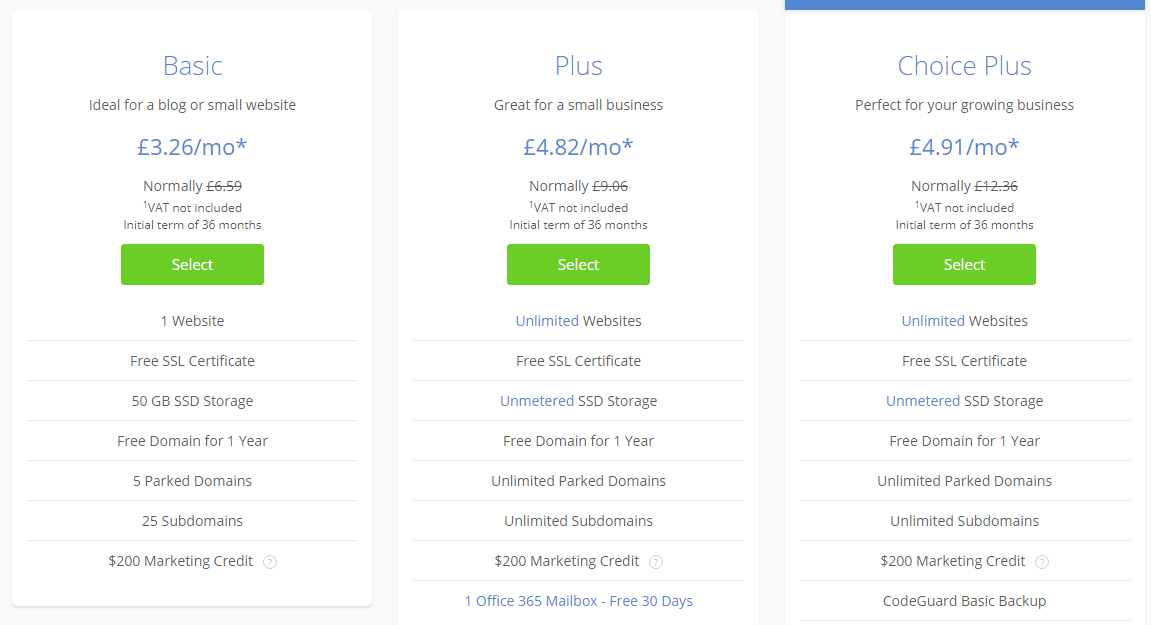 Step 2 – Choose your Domain Name
Here's what you have been waiting for. The next screen lets you start searching for your very own Domain Name. Just to give you an example, my Domain name is BuneSuccess.com. All you need to do now is enter the name into the 'new domain' box to check if it is available. If it has already been taken then you will need to check for another. Simply, perform this step until you have your very own unique Domain Name for your new blog.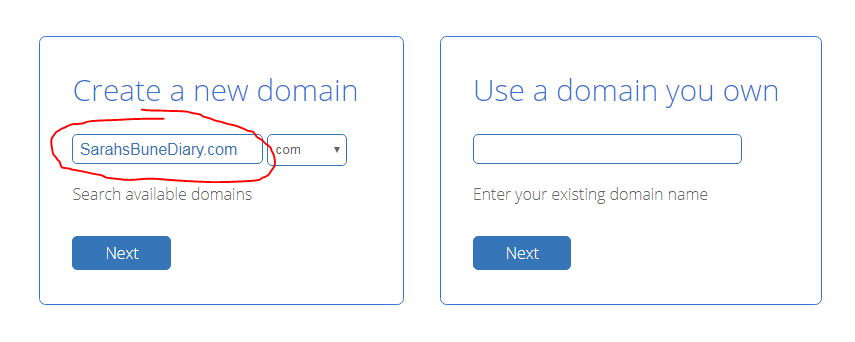 Step 3- Installing WordPress
Great, now you have setup your Domain Name & Hosting through Bluehost you are now ready to install your Blogging Software called WordPress. WordPress is really simple to use and comes free with Bluehost. WordPress will be the place to add new posts, images and videos and anything else you can think of! Really go to town and spread Bune's good name. Maybe a weekly diary of your working's with Bune?
First Login to Bluehost (You must first have completed the above steps) and find the Website Builders section. Then click on the WordPress button. Click 'Install' from within the 'Do it yourself FREE' section.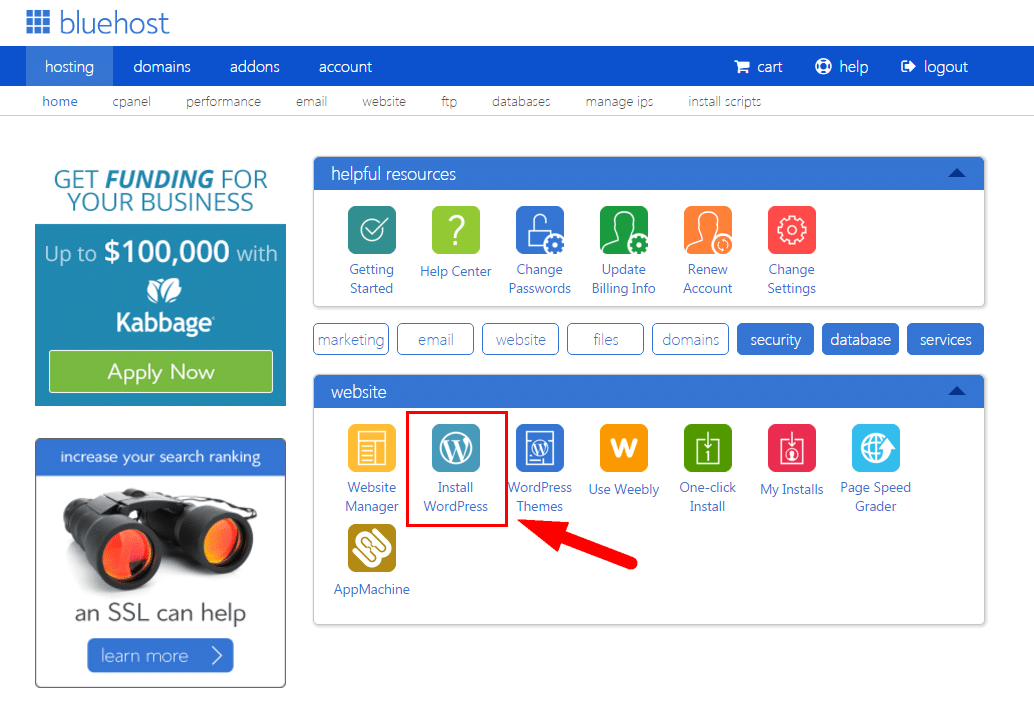 Step 4: Making It Look Gorgeous
Now that you have your very own blog setup you will probably be wanting to make it unique and stand out from all the other blogs out there. It's time to install a 'Theme'. WordPress allows you to install a theme which will change the look and feel of your blog. Installing a theme can dramatically make your blog feel unique. There are some free themes available from WordPress.org or you could take things to the next level like I did and customize the theme to make it look really 'Occult'.
So there you have it. It really is that simple. Was you expecting more? Now you no-longer have any excuse not to have your very own blog. You could even be up and running in just 30 minutes and have your very first blog post up within the hour. Get spreading Bune's good name!
P.S. Make sure you link back to BuneSuccess.com from your new Website. Spread the love 🙂
Some of the links above are affiliate links, which means that if you choose to make a purchase, I will earn a commission. This commission comes at no additional cost to you and all profits go to charity.